From EMS business to PhD school: Meet Luiz Santana, E-Fit's Portuguese distributor
We have introduced many of our very successful, great partners in the recent past, however, we have never written article about a distributor who is excellent not only commercially but also professionally. This article is about Luiz Santana, our Portuguese exclusive distributor, co-founder of E-FIT Portugal, who has not only created and runs a great franchise system, but also became an E-Fit Master trainer himself. In addition, Luiz is extending his knowledge to the highest levels by pursuing a PhD degree in electrical physical stimulation technology at the University of Extremadura (Caceres, Spain), using the E-Fit devices as base of his researches.
What was your personal first impression about the EMS training and technology? Where and when did you meet this method for the first time?
My first experience was in Madrid in early 2014. We heard about this method and started searching for a place to try it when we found the E-Fit studios in Madrid. At that time there were no EMS studios in Portugal which made me feel a little suspicious. All the advertisings communicated that exercising with EMS once a week for 20 minutes will bring significant results. After trying and having understood the technology better, I saw that it really works and is a great training tool in today's world, when people have no time (and desire) to exercise on a regular basis.
Did you work as a personal trainer before? What qualifications do you have in this field?
I have a bachelor degree in Sports Trainings (specialized in soccer) and a master degree in Physical Education. The area of personal training and fitness came into my life only later, with E-Fit, and I also did a postgraduate degree, becoming a Strength and Conditioning Specialist. In parallel with this I completed all the trainer levels of E-Fit Academy so now I am a master trainer as well. Last but not least, recently (in 2018) I started my PHD studies in the area of sports science where I am conducting my researches with WB-EMS (whole body electric muscle stimulation).
What was your motivation to be an E-Fit EMS trainer? And to be a Master Trainer?
I'm a fan of the methodology and an enthusiast. In my opinion, it is an excellent work tool and a very interesting training proposal when well used. Passing knowledge and teaching is something that has always been part of my professional life and I love to do.
What is your research area, your topic? Why did you choose this topic?
My final PHD project will be about neuromuscular adaptations resulting from WB-EMS training. Basically, I want to better understand what happens in the muscle cells and nervous system when we train with WB-EMS.
Please tell us a little bit more about your successful E-Fit franchise chain in Portugal. When did you launch your EMS business?
We launched our EMS business in 2014 with the opening of the first EMS studio of Portugal, named E-Fit Lisboa Expo (Parque das Nações). I collected some photos about the first studio:
Why did you commit yourself to the E-Fit brand?
We chose E-Fit because it was the brand that gave us the biggest security in technology and also had the best equipment. The patented IST technology and the way the brand advocates training with electrostimulation seemed ideal.
Would you recommend us for our new business partners?
We recommend E-Fit 100%. We continue opening new markets (e.q. in Brazil) and betting on the brand nowadays. For those who want to invest in the EMS market: E-Fit is a safe bet.
As a franchise system owner: what are the main USP-s of your business?
As we have already said: safety, quality and training are very important. I would say that during these 5 years we have accumulated market and business knowledge that makes our franchise system very well-designed.
What do you think, what is the key of your success?
Dedication, hard work, choosing the best partners and having the best team. These are key factors in the success of any brand.
What are your goals for the near future (for the next years)?
We have the ambition to continue our growth strategically and sustainably. We would love to be present in all Portuguese cities in the coming years. We work daily to bring E-Fit all over the country. This year, with the new openings we can already say that we are present from North to South!
Luiz and his team are indeed progressing, as 11 E-Fit studios have been opened so far in Portugal and they have just celebrated their 5th anniversary.
Click on the video to get an insight into the world of Portuguese E-Fit franchises and studios: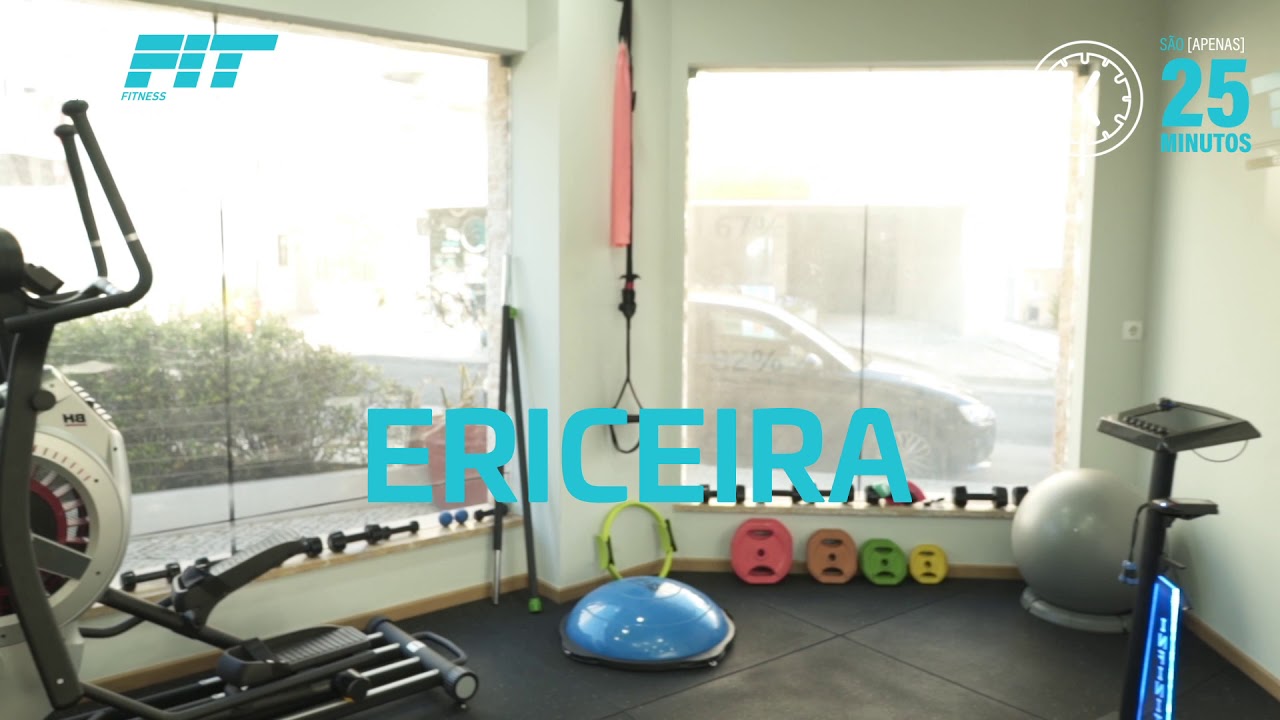 Did you like what you are reading? Follow us: